Mario Cerciello Rega case: US students in Italian court over police murder - BBC News
Posted: Sat-Mar-2020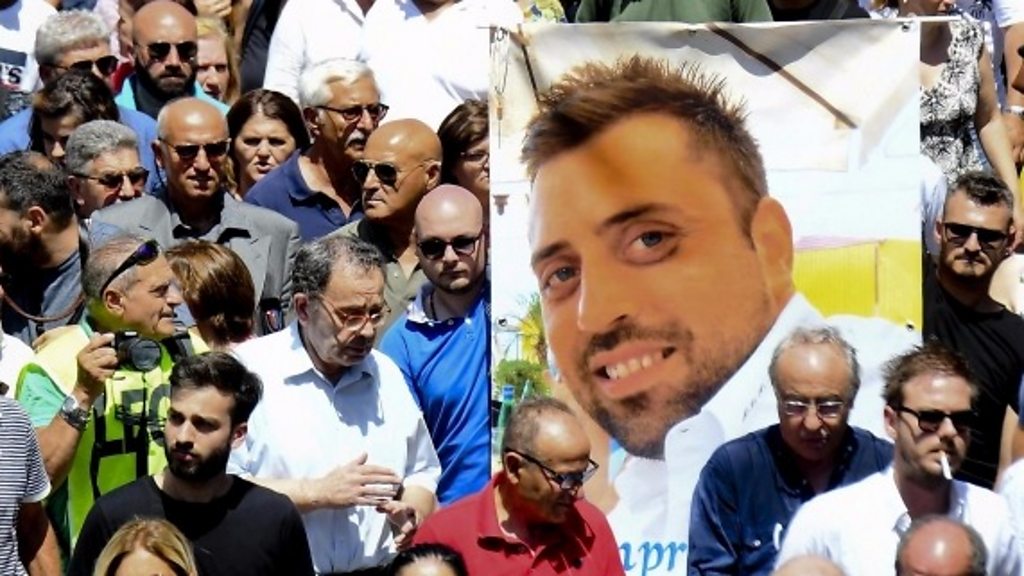 Officer Mario Cerciello Rega was stabbed to death after a drug deal gone wrong in central Rome.
Two US students accused of murdering a police officer have appeared in court in Italy at the start of their trial.
Mario Cerciello Rega, 35, was stabbed to death last July as he investigated a drug deal gone wrong in central Rome.
Californian students Finnegan Lee Elder and Gabriel Christian Natale-Hjorth face life sentences if convicted.
The US students say they were acting in self-defence, believing the two officers - who they say did not identify themselves - were criminals.
Rega's murder received huge amounts of attention in Italy. He had only just returned to duty from his honeymoon, and huge crowds turned out for his funeral at the same church where was married just 43 days before.
But there have also been questions about how the case has been handled.
How did Rega die?
Mr Elder and Mr Natale-Hjorth - both teenagers at the time - were allegedly trying to buy cocaine last summer in the Trastevere area, near to Vatican City.
Investigators said a man named Sergio Brugiatelli helped the pair find a dealer. But the students were allegedly sold crushed aspirin instead of drugs.
Both men then are said to have taken Mr Brugiatelli's rucksack, and demanded their money back and a gram of cocaine in exchange.