Greek clashes break out over new migrant camps - BBC News
Posted: Fri-Apr-2020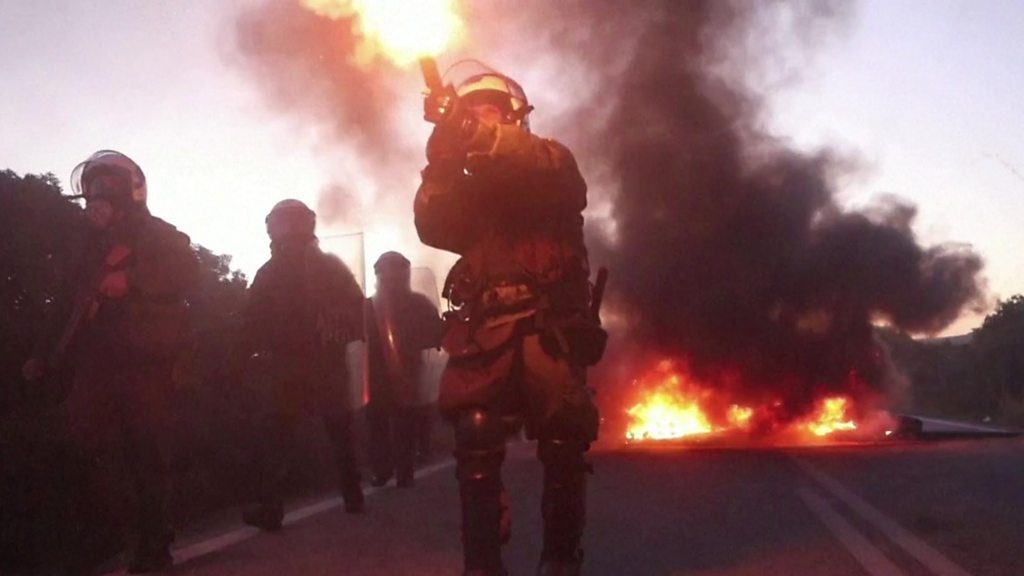 Residents of the Greek islands Lesbos and Chios clashed with riot police over planned migrant camps.
Residents of two Greek islands have clashed with riot police as authorities pushed ahead with plans to build new migrant camps.
Demonstrators on Lesbos and Chios tried to block equipment bound for construction sites on the islands.
Footage from Lesbos shows police firing tear gas while protesters donned surgical masks and blockaded roads.
Authorities plan to build a number of closed detention sites to house migrants on Greek islands.
Prime Minister Kyriakos Mitsotakis - newly elected in July - has pledged to build new camps to replace overcrowded facilities spread across Lesbos, Samos, Chios, Leros and Kos.
All five lie off the coast of Turkey, on a route where hundreds of thousands of migrants have tried to cross on the way to Europe in recent years.
But there has been intense local opposition.
What's happening on the islands?
Hooded demonstrators reportedly pelted riot police with rocks at the harbour on Chios as riot police sent from mainland Greece disembarked.
Protesters on Lesbos meanwhile blocked roads leading to a construction site with rubbish trucks and cars.