Sanna Marin: The rising star who leads Finland's 5.5 million - BBC News
Posted: Sun-Sep-2020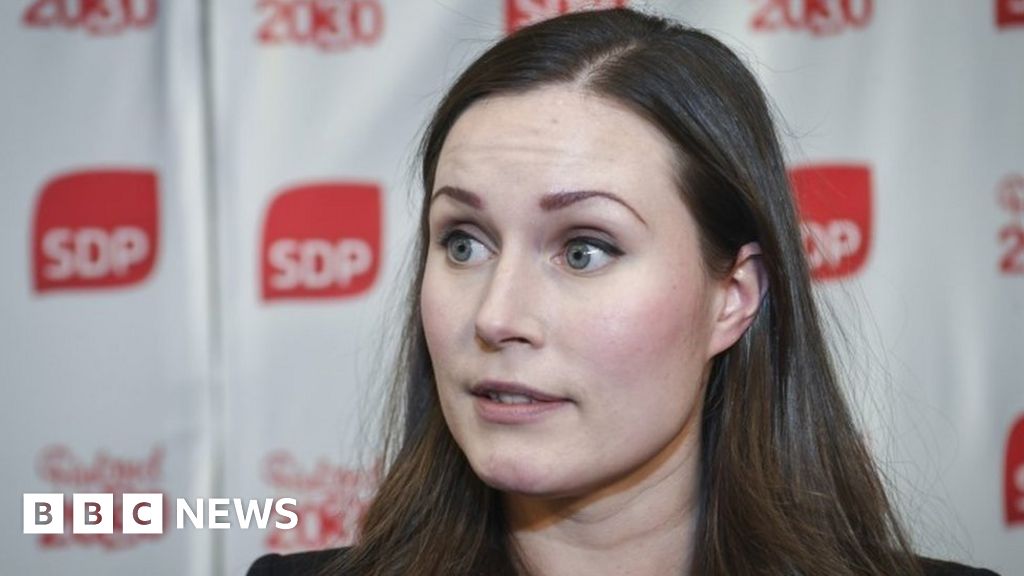 Sanna Marin, who at 34 has taken power at the head of a coalition of female leaders in Finland.
Sanna Marin has been a rising star on Finland's political scene for some years now.
At 34 she has become the world's youngest prime minister, and her country's youngest ever, at a difficult time - as Finland is hit by strikes and populist nationalism looms over its politics.
Her new finance minister is even younger. Katri Kulmuni, 32, is one of four other female party leaders in the five-party ruling centre-left coalition. Only one of them is over 35.
Their appointments are an attempt to inject some new blood into a demanding body politic as their parties flounder in the polls, just six months after election victory.
"Politics is getting harder," says Kristiina Tolkki, a political journalist from Finland's national broadcaster YLE. "We need some younger people who can be there 24/7, some fresh faces, always ready to react and not say anything stupid."
The new government is also set to have 12 female and seven male ministers, a high gender ratio even for a country which in 1907 became the first in the world to elect women to parliament.
Sanna Marin comes from a modest background.
Her parents split up when she was very young and in her early years her mother raised her alone. The family faced financial problems.
In a blog, Ms Marin describes how she got a job in a bakery at 15 and distributed magazines for pocket money during high school.
In an interview for the Menaiset website (in Finnish) in 2015 she spoke about the stigma she encountered when her mother was in a same-sex relationship. She said that she felt "invisible" because she was unable to talk openly about her family.
But her mother had always been supportive and made her believe she could do anything she wanted, she said.
She was the first person in her family to finish high school and go to university.
Through the ranks
Ms Marin went into politics at the age of 20 and two years later was already running for a council seat in Tampere, a city north of Helsinki.
She wasn't elected, but within just five years she had not just won a seat but become council leader, aged just 27.
She rose quickly through the ranks of the Social Democrats (SDP), Finland's main centre-left party, becoming an MP in 2015.
She is seen as being a left-winger in the party, and a strong advocate of Finland's welfare state.
Headlines: