MH17 disaster: Phone-taps 'show Russia directed Ukraine rebels' - BBC News
Posted: Sat-Jul-2020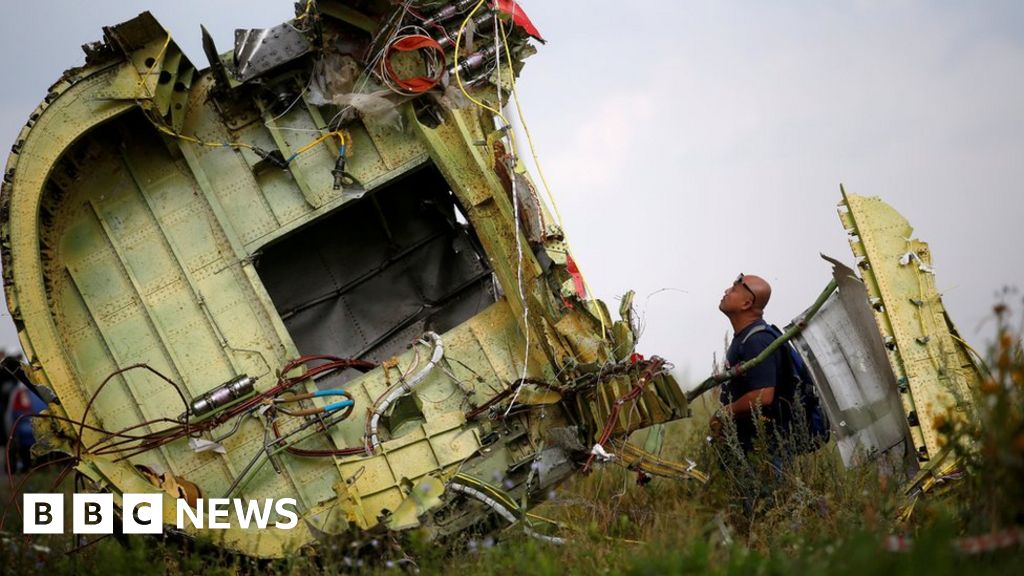 Investigators say phone-taps suggest top Moscow officials had broad influence over separatists.
An international inquiry into the downing of Malaysia Airlines flight MH17 believes high-level Russian officials were directing separatists in eastern Ukraine linked to the attack.
Investigators allege a top aide of President Vladimir Putin was in contact with rebel leaders on a regular basis.
All 298 people on board were killed when a missile struck the plane over rebel-held territory on 17 July 2014.
Russia's foreign ministry has rejected the latest findings.
Spokeswoman Maria Zakharova said international investigators had manipulated the inquiry to suit a predetermined conclusion.
"They publish some material, part of which turns out to be fake, and another part is not confirmed." she told reporters.
Investigators have charged four people, including a separatist defence chief. The suspects are due to go on trial, probably in absentia, in April 2020.
What do the investigators say?
The Netherlands-based inquiry team have not linked Russia directly to the attack on the plane but they say "intercepted phone-calls" show contact with two of the four suspects already charged with murdering the passengers and crew.
While MH17 is not mentioned in the phone-taps, provided by Ukraine's SBU intelligence, investigators believe Moscow officials knew what was going on on the ground and had influence over "administrative, financial and military matters" in the separatists' self-styled Donetsk People's Republic (DPR).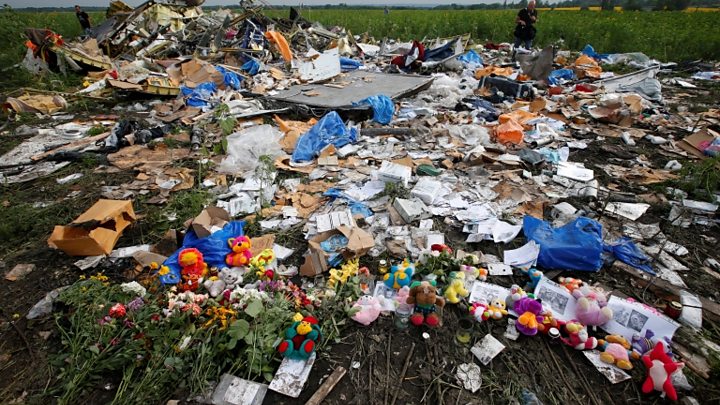 The inquiry has already said the Bukh Telar missile launch system came from Russia's 53rd Anti-Aircraft Missile Brigade based at Kursk.
They are now appealing for more witnesses to come forward.
Who are the high-level Russians?
The inquiry team names Vladislav Surkov, a former Kremlin strategist and deputy prime minister, and Sergey Aksyonov, the man placed in charge of Crimea when it was occupied and annexed by Russia months before.
They say Russian Defence Minister Sergei Shoigu is also mentioned in several calls.
Headlines: