Russian historian found with body parts accused of murder - BBC News
Posted: Fri-Jul-2020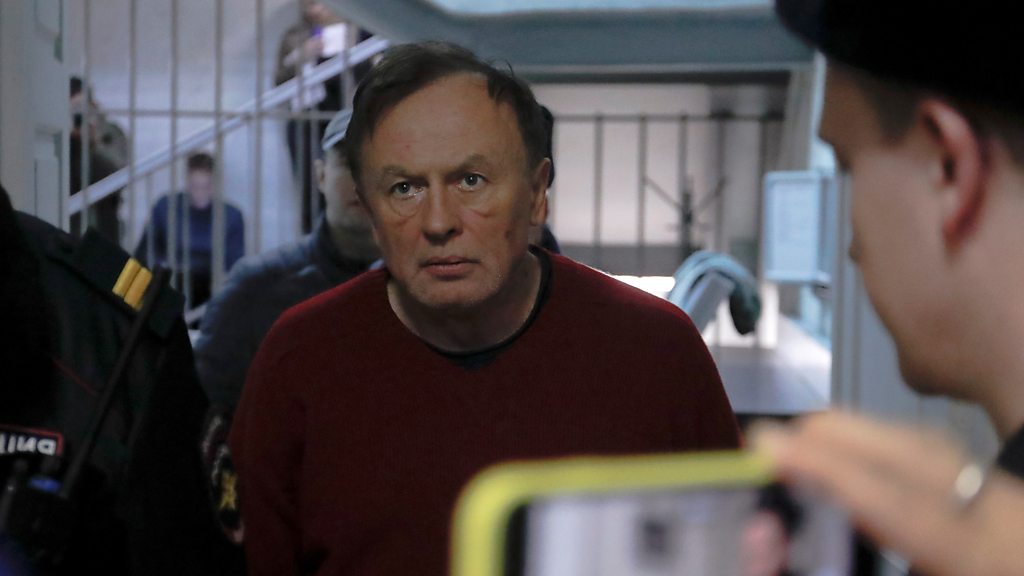 Napoleon expert Oleg Sokolov admits in court he shot his girlfriend in his St Petersburg flat.
Russian prosecutors have accused a renowned historian of murder after he admitted shooting and then dismembering his student partner in St Petersburg.
Oleg Sokolov, 63, was rescued drunk from the Moika river in the city early on Saturday and was found to have a woman's arms in his backpack.
Police later found other body parts further downriver and in his flat, identified as Anastasia Yeshchenko, 24. She had been living with him.
He sobbed in court, saying: "I repent".
Mr Sokolov was ordered into pre-trial custody for two months.
In court he admitted shooting Ms Yeshchenko four times with a sawn-off shotgun, then chopping up the body with a saw and kitchen knife. A stun pistol was also found in the backpack.
Divers are still searching for more remains: he is suspected of having dumped two more bags in the river.
He sobbed so loudly in court that at one stage the judge adjourned proceedings.
Mr Sokolov is a Napoleon expert who has received France's top state award, the Légion d'Honneur. He has written dozens of historical research papers, and Ms Yeshchenko, a postgraduate student, co-wrote some of them.
He organised Napoleonic re-enactments - playing the role of Napoleon himself - and she participated.