Floods in Southern Europe: Dead and missing in Spain and Italy - BBC News
Posted: Fri-May-2020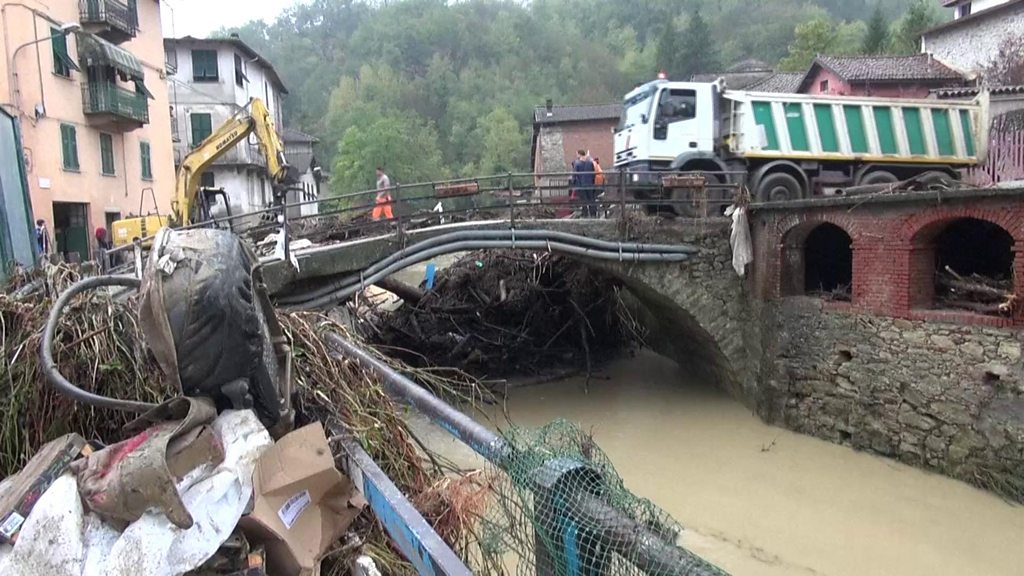 Torrential rain in Spain, Italy and France leaves people dead or missing.
A man's body has been found and five people are missing after flooding hit parts of north-east Spain.
Among the missing are a woman and her son, who were inside a mobile home when the River Francolí burst its banks and washed it away.
Flash floods in northern Italy left two people dead on Tuesday and roads in the south of France were blocked as rivers burst their banks.
Parts of Narbonne Plage and Béziers were inundated by floodwater.
A woman aged 68 was swept away by a torrent outside her front door at Cazouls-d'Hérault, north-east of Béziers. The mayor told the France Bleu website that she had been found up to 100m (330ft) away and was rushed to hospital.
Ten departments in southern France were placed on orange alert. Cars were submerged and the waters of the River Orb rose dangerously beneath a historic bridge in Béziers as the town saw 198mm (nearly 8in) - or the equivalent of two months' average rainfall - in just six hours on Wednesday morning.