City of Bielefeld offers €1m for proof it doesn't exist - BBC News
Posted: Thu-Feb-2020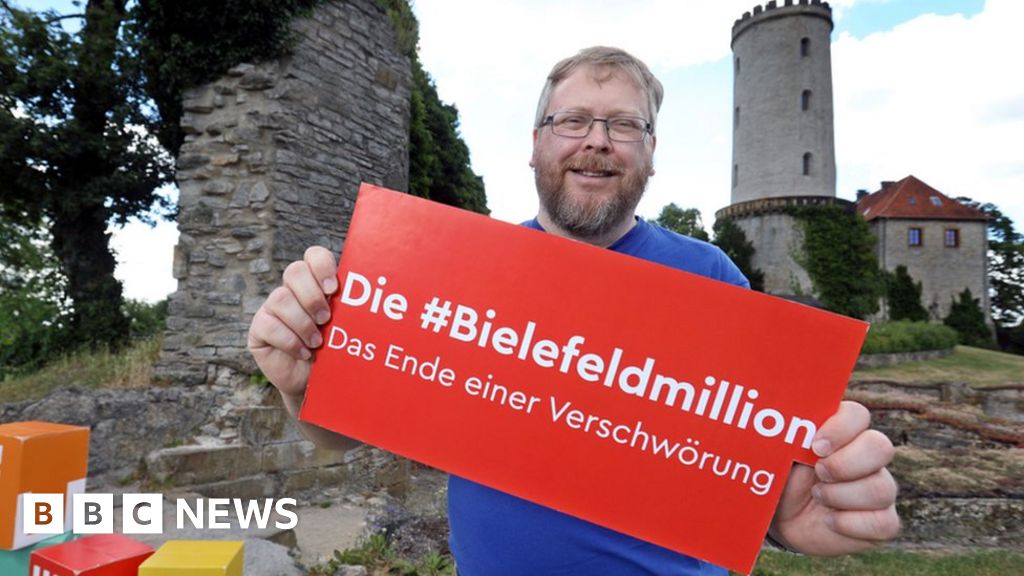 For 25 years Germans have joked that Bielefeld does not exist - so now the city is fighting back.
It's a German city dating back to the 9th Century, with 340,000 residents, a university, a medieval fort... but does it really exist?
Bielefeld is now offering a €1m (£914,000) prize to anyone in Germany who can prove the city's non-existence.
The city marketing group running the competition wants to disprove a 25-year-old conspiracy theory.
Back in 1994 a student light-heartedly posted the message "Bielefeld? There's no such thing" on the Usenet system.
Achim Held's message became a long-running joke in Germany, once it spread virally with the subsequent internet boom.
Usenet was a messaging system predating the internet forums which soon mushroomed and fuelled many conspiracy theories.