'Cut the Iron Curtain': Germany's 1989 freedom picnic - BBC News
Posted: Fri-Feb-2020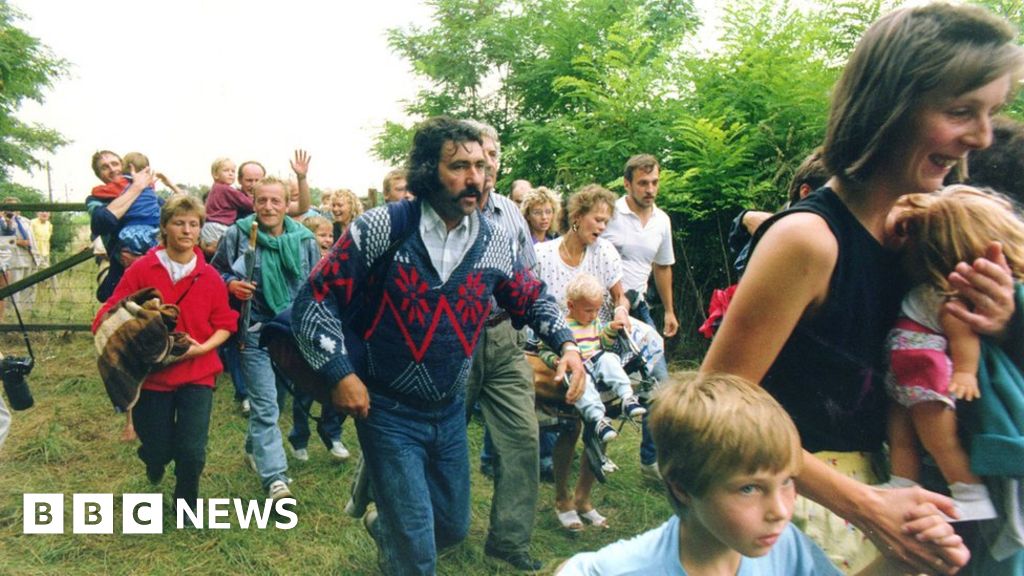 Thirty years ago a "European unity" picnic became an East German exodus from communism.
An innocent-sounding "Pan-European Picnic" in Hungary 30 years ago made the first rip in the Iron Curtain, when more than 600 East Germans rushed through a border gate into Austria.
It was the signal for an exodus to the West which became a flood, culminating in the fall of the Berlin Wall in November 1989, as pro-Soviet regimes collapsed one by one in central and eastern Europe.
German Chancellor Angela Merkel visited Sopron in western Hungary on Monday and expressed thanks for the Hungarian border guards' restraint, which - by allowing people to cross - contributed to German reunification a year later.
"Sopron is an example of what we Europeans can achieve when we stand up courageously for our indivisible values," she said in the town's Protestant church. "The picnic turned into a major world event."
The month before the picnic, the foreign ministers of Hungary and Austria had symbolically snipped the border fence, the physical "Iron Curtain" between the West and the communist bloc controlled by the Soviet Union.
East Germans were at the time kept under tight surveillance, with very little opportunity to travel. Mrs Merkel grew up in East Germany - an experience that turned her into a committed champion of liberal democracy.
The picnic was organised as a gesture of European unity, and the idea was to let Austrian and Hungarian delegations cross the border for a few hours - but it turned into an East German stampede westwards.