Russia bird strike: How cool heads glided jet down to safety - BBC News
Posted: Fri-Feb-2020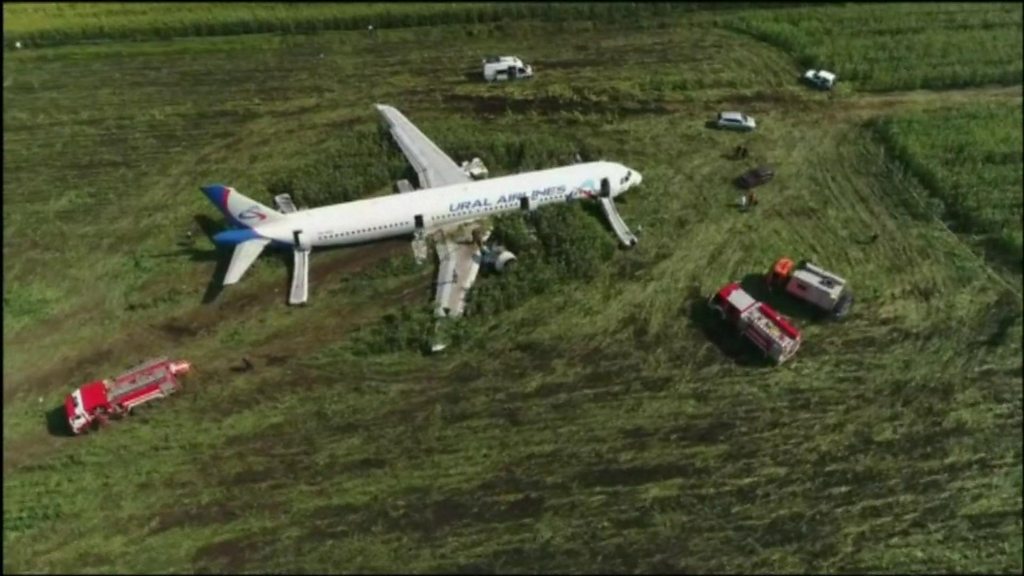 Russian crew are hailed as heroes for saving everyone aboard an Airbus jet hit by a flock of gulls.
The Russian pilots who crash-landed a fuel-laden Airbus jet in a corn field, without any serious harm to the 233 people on board, are being hailed as heroes.
The A321 was moments into its flight, after taking off from Moscow's Zhukovsky airport, when a flock of gulls got sucked into its engines, causing both to fail.
Russians are comparing the drama to "Miracle on the Hudson" - the bird strike that almost doomed an Airbus over New York in 2009, but ended happily when the pilot landed the jet safely in the Hudson River.
What happened to the Russian A321?
It was a regular flight from Moscow to Simferopol, in Crimea, with 226 passengers on board, mostly going on holiday to the seaside.
The Ural Airlines plane weighed as much as 77 tonnes and pilot Damir Yusupov told reporters how narrowly the passengers and seven crew had escaped disaster.