Srebrenica massacre: Dutch state '10% liable' for 350 deaths - BBC News
Posted: Sun-Dec-2019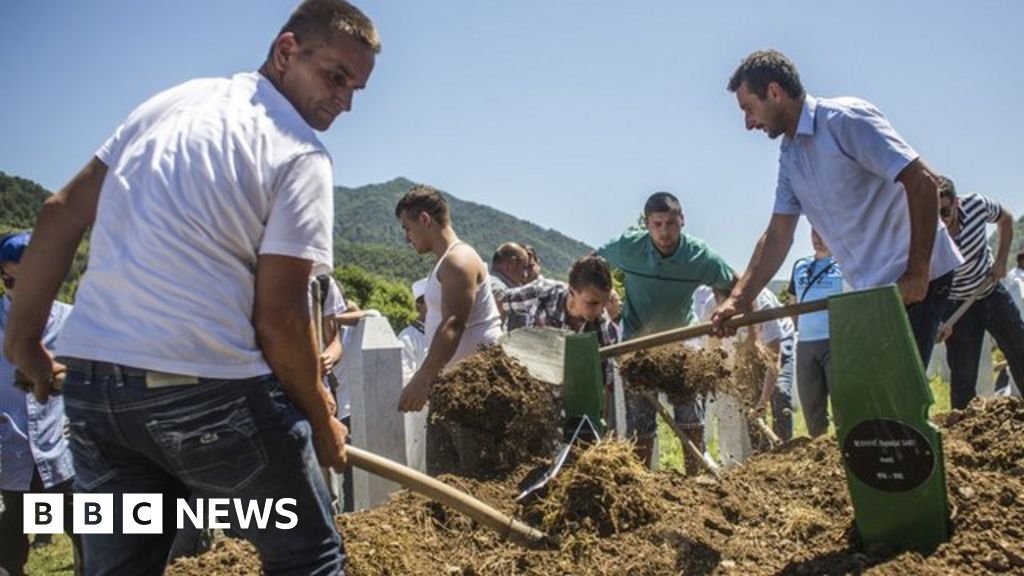 Victims' relatives slam a court ruling that found the state part liable for 350 of the 8,000 deaths.
The Dutch supreme court has upheld a ruling that the state was partially responsible for 350 deaths in Bosnia's Srebrenica massacre.
The court said the state had 10% liability, as this was the probability that its soldiers could have prevented the killings.
Bosnian Serb forces killed a total of 8,000 Muslim men in the town of Srebrenica in 1995.
The Dutch had been guarding a UN safe zone when it was overrun.
It is rare for a state to be held responsible for failures in UN peacekeeping work, but the court emphasised that the Netherlands bore "very limited liability".