Ryanair flights take off despite pilots' strike - BBC News
Posted: Wed-Feb-2020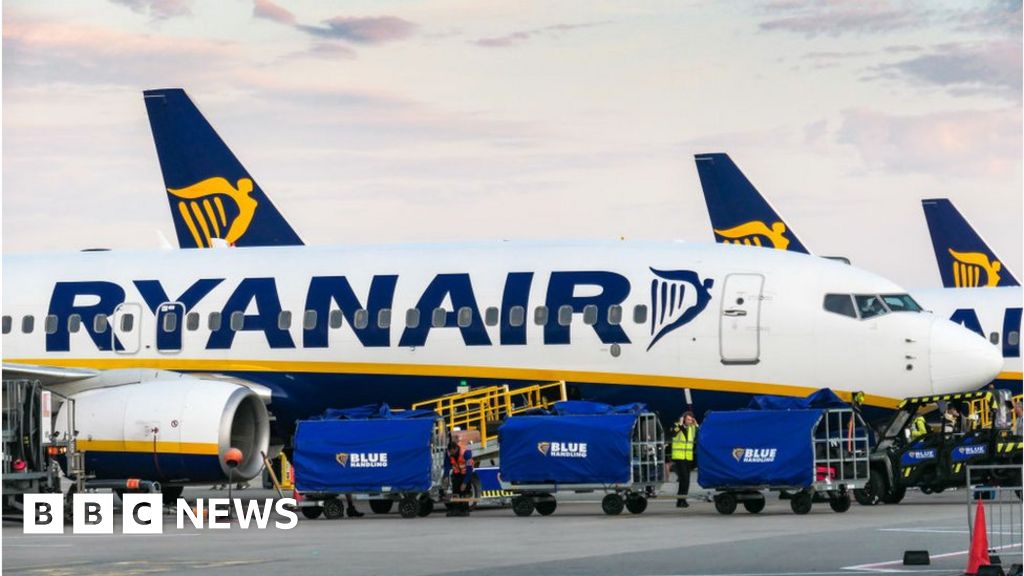 UK pilots at the airline have begun a two-day walkout in a row over pay and conditions.
Ryanair flights in and out of UK airports took off as normal this morning despite strikes by pilots, the airline has said.
Thousands of passengers were braced for disruption ahead of a 48-hour walkout over pay and conditions.
However, the airline said 97% of flights took off on time on Thursday morning, blaming the few delays on air traffic control.
On Wednesday, Ryanair lost a last-ditch legal challenge to stop the strikes.
But the no-frills carrier has now said it does not expect any disruption for passengers taking off from - or landing at - UK airports on Thursday.
Earlier, Ryanair said it would inform passengers of any changes to their flights by email and text message. "If you have not received any SMS or email from us, your flight is scheduled to operate," it said. Customers can also check its website, it said.
The airline said it had drafted in pilots from elsewhere in Europe to fill in during strike action.
Another 48-hour walkout is planned by members of the British Airline Pilots Association (Balpa) in early September to coincide with the end of the summer holidays.
The pilots are striking over pay and benefits. They have asked Ryanair to change its policies on issues such as pensions, maternity benefits and insurance for pilots who lose their licence.
They are also calling on the airline to "harmonise pay across the UK in a fair, transparent, and consistent structure".
Headlines:
Weinstein trial juror says she hopes women who testified can 'move forward'
>

"Every last woman that took the stand, I wish them the best," the juror said. ... read more

https://media2.s-nbcnews.com/i/newscms/2020_09/3075201/191029-salvatore-anello-telemundo-ac-624p_accb6223bac71bf2222083d26b845a10.jpg

Grandfather of toddler who died in cruise ship fall to plead guilty
Salvatore Anello, Chloe Wiegand's grandfather, will change his plea in a deal to avoid jail time, a family attorney told NBC News. ... read more

https://media3.s-nbcnews.com/i/newscms/2019_32/2964256/190808-avocado-al-1056_6cd6d00e84b0ff3c38354060f9ebb322.jpghttps://media3.s-nbcnews.com/i/newscms/2020_09/3245981/200226-donald-trump-coronavirus-fact-check-ew-646p_a1a00909c2abf61ef10c2ba33e5a940a.jpghttps://media1.s-nbcnews.com/i/newscms/2020_09/3246006/200226-coral-mountain-concept-art-ac-649p_a5b1d1a74eb5c57cac6b16fb3dbb98dc.jpghttps://media2.s-nbcnews.com/i/newscms/2020_09/3245431/200226-bts-jimmy-fallon-ew-252p_77858d6889916e386598624adca3e347.jpghttps://media2.s-nbcnews.com/i/newscms/2020_09/3245416/200226-coronavirus-covid-19-cs-1043a_906862d70f358632826448aaa6030e4c.jpg